Your Pages
is exactly as the name implies...pages that you've created, either purposefully, like scoring wines or saving wines to lists, or indirectly, like when I make recommendations for you based on the wines that you've rated and you like.
Wines you've rated
​I encourage you to rate wines as you browse through this website.
The more wines that you rate, the better my recommendations will be. That's because every time you rate a wine (score it 1-5 stars) I dissect its flavour and aromatic profile, the winemaking style and its weight or body. As you rate more and more wines, I can start to determine what flavour profiles and styles you prefer and begin to make recommendations based on your preferences.
If you've tried a wine, rate it by scoring the wine 1-5 stars on the individual review.
It really is as simple as that.

The more wines that you rate, the more wines I can recommend.

Get started by rating some wines (scoring them 1-5 stars) from this list I have provided. These wines are top sellers and reader favourites. Chances are you've tried some of these wines and probably liked a few.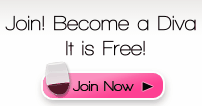 Recommended for you
I can begin recommending wines for you to try as soon as I know what you like in a wine. I don't want you to describe the wines you like as, "oh, I like big reds" or "I hate sweet wines". Instead, tell me what wines you actually like. If I know what wines you like,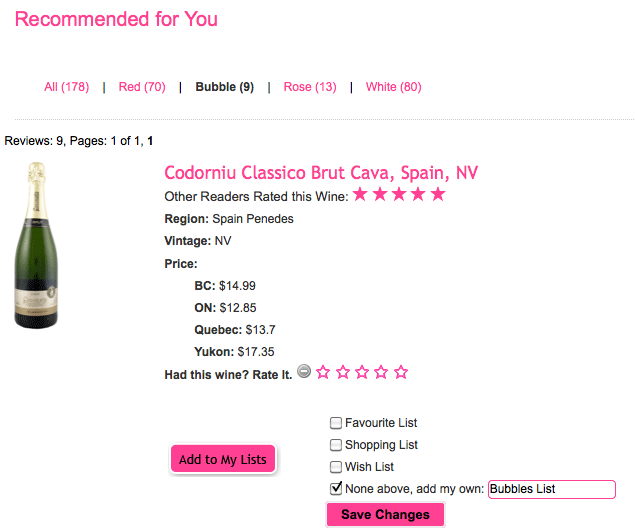 I can dissect what it is those wines have in common and then recommend wines that are similar.

And don't think that just because you've rated a bunch of Australian Shirazes that I'm only going to recommend
more Australian Shiraz. My recommendations are based on aromatic and flavour profiles as well as winemaking
style and its weight or body.
Don't be surprised to find some big white wines or old world reds in my recommendations for you.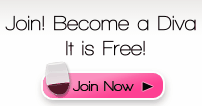 Wine lists you've created.

If you haven't already done so, try rating some wines from this list of top sellers and reader favourites.

Or, take a look through some of my most recent reviews and begin scoring them between 1-5 stars now!

Then you can begin creating your own lists (see right)...

Have fun!

Cheers, WineDiva