Jan 06, 2016


Each year brings new opportunities, added connections and of course, challenges.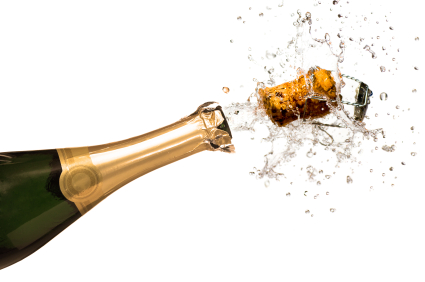 I can't speak for everyone but 2015 felt like a doozy of a whirlwind.

January
Coming off the annual high of the holidays, it's always nice to have a breather before the year begins to really ramp up.
That rarely happens and it didn't.
I'd be tasting in excess of 3,000 wines this year.

I had just completed the article The Soul of Sardinia after a trip to this Mediterranean island and Piedmont a month earlier.
After initial deadlines were met and pieces/reviews sent into editors it was again time to focus on getting my annual Budget Bottles part 1 and Budget Bottles part 2 (wines under $16) lists ready.
In preparation for the annual Vancouver International Wine Festival media are invited to get a taste of the upcoming festivities to pique our interest and introduce the theme region.
In 2015 the event was held at Forage at the Listel Hotel and the theme region was Australia.

On the shelves
►TASTE Magazine, winter 2014/2015: I interview Bar Star and entrepreneur, Lauren Mote of Uva (p.54); Chef Nico Scheurmans of Chambar (p.94) and take you to Portugal in Dazzling Douro (p.58).
►Vines Magazine, winter 2014/2015: In Fresh Press | Domaines I tell the story of Spanish wine giant J.G. Carrion in The Unstoppable: A New Force In Spanish Wine (p.14); visit the historic Port houses of Taylor's Fonseca and Croft in The Tears of the Douro (p.27); Wine Buyers Guide (p.45).


February

The challenge: I arrived exhausted in Florence at midnight after spending nine hours in Frankfurt airport due to a delayed flight from Canada, which departed on February 13th. Not the best way to spend Valentines Day, but onward and upward.
Morning came early and I was repacked and out the door dragging my carry-on through the cobblestone streets of Florence with a few dozen other international journalists.

We were attending the Antiprime Toscane, an annual event to release the wines of Tuscany and introduce them to wine writers and critics.

Over the next five days we were bussed to several locations and accommodations, culminating in the return to Florence.

My tasting notes come from San Gimignano tasting Vernacchia, in Getting to Know Vernacchia, from Montepulciano tasting Vino Nobile, from Montalcino tasting the uber-successful 2010 Brunello vintage in Benevenuto Brunello and of course, the massive Chianti Classico Collection 2015 media tasting in Florence.


While there, I visited two individual producers, Salcheto and Poliziano, and wrote about them in Montepulciano.

I had the great pleasure to dine at the acclaimed Dei Fresobaldi

(pasta, right)

in the heart of of Florence. I wrote about the gastronomic delight in Feasting in Florence.

Back in Vancouver, the Vancouver International Wine Festival began on February 23rd.
1750 different wines were poured at 53 events around the city by 170 different wineries over eight days. And those are merely the event wines. Trust me, there's a lot of wine being drunk that week, above and beyond.

I was thrilled to co-host a seminar called The Sherry Revolution with Gonzalez-Byass family member, Vicky Gonzalez-Gordon.


Additionally, I hosted two-one hour segments of Tasting Room Radio, which we had been doing for six years during the festival. It included an international lineup of wine producers, personalities and winemakers from around the world. Terry David Mulligan was traveling and could not be there to co-host. Listen in podcast: Part 1, Part 2

Later that night, Wines of Australia hosted a special media dinner at Crosstown favourite, Chambar. Plenty of outstanding Aussie wines were poured.

March
While things slowed down slightly in March it provided the opportunity to catch up and meet deadlines.
Italy came to town twice. First with a Brunello tasting at the Terminal City Club on March 5th and secondly an Italian Food & Wine tasting at the Westin Bayshore on March 26th.
Meanwhile, I had received a request from New Zealand asking me to be one of the international speakers at the inaugural Sauvignon 2016 Conference: A Sauvignon Blanc Celebration, in Blenheim, Marlborough in early 2016.

On the web
►Church and State launched a cheeky new label, which was doled out to local media with enthusiasm. A successful launch if there ever was one. I wrote about it here in Lose Your Inhibitions.


April/May
Let the games begin.

April in Paris.
As it turns out we missed the glorious week of patios and sunshine by a few days, but it was Paris nonetheless. Overall, the weather was okay with just a splattering of rain and some brisk winds.
I usually get to Paris once per year and make a point to stay a night or two.
A creature of habit, I book a room at the same boutique hotel in the heart of the narrow but bustling streets of the Quartier Latin just off the Seine, alongside Notre Dame. Having lived in the 5e when I studied here in the 1990s, I know the area well. This time I brought my husband. He had visited only once before and it has been more than 20 years ago.
We enjoyed strolling and a bottle of rose with lunch each day (as you do) and made zero plans.
That's an absolutely brilliant thing when as a writer you have a formulated schedule (often to the minute) when on press tours.


After our relaxing few days in the city of light, Barry headed home and I went on to Champagne on May 1st.
The challenge, May 1st is a holiday in France, so I didn't get many visits in.
However, I did visit Nicolas Feuillatte in Paris and the article I wrote on my visit to Taittinger appears in the first issue of Vines Magazine in 2016.
After Champagne I boarded a train to Chablis for an intensive five day immersion into the geography, soils and styles of Chardonnay from this classic region.

I
wrote about this comprehensive visit in a piece called From ABC to CCC: The Rising Popularity Of Cool-Climate Chardonnay Takes Us Home.
I include loads of tasting notes and coverage of numerous producers in the region, including the following: Chablisienne, Isabelle et Denis Pommier, Chateau de Beru, Domaine Hamelin, J. Moreau et Fils, Domaine Jean-Paul et Benoit Droin.


May 14th: New Zealand Wine returned to town with their annual tasting and road show. I was eager to say kia ora and get reacquainted with the Kiwis for my upcoming January 2016 return.
May 15th: David Guimaraens Fonseca returned to Vancouver to share some of his family's wines and to celebrate a huge accomplishment in longevity. I wrote about it in The House of Fonseca: 200 Years, 1815 to 2015.

One week later I was on a flight to Madrid.

On the web
►Nicolas Feuillatte Champagnes
►A new brand comes to BC, Alta Alella from Catalonia, is located right outside of Barcelona. They offer fantastic wines at similarly awesome prices. I sat down with them at Maenam for lunchand loved the introduction.

On the shelves
►TASTE Magazine Spring 2015: I get Spring Fever and share my secrets to a new season of wines (p.4), Share wine writer's lingo in Ask An Expert (p.134), interview Bar Star Danielle Tatarin (p.62) and owner/chef Scott Jaeger of The Pear Tree (p.94)
►Vines Magazine: Buyers Guide

June
After one of the most unique trips I'd been on in a while, I came home to document my travels.
Grades Pagos de Espana is a collection of thirty special estates and vineyards in Spain. They are an independant association of terroir-driven, like-minded small (generally) producers who work together to get the word out. The sum is greater than the parts. I wrote about this unique, but struggling to be recognized association, in Get to Know Grandes Pagos de Espana.

The trip was merely six visits among dinners and lunches. The reason so few, the distance needed to travel each day. Many of the sites were in far flung areas, often way off the beaten track.


The first stop after leaving Madrid was Jerez in the southerly Andalusia where we visited Valdespino's Mancharnudo Vineyard.
Read: Inefficient, Crazy, Romantic: Sherry
From there we headed to the new estate of Moncloa in Arcos de la Frontera, about 30 minutes from Jerez.
Read: Tradition + Creation.
That night, we spent in the must-visit historical town of Ronda - undoubtedly one of the most fantastic towns I've ever seen.
After a night of tapas we awoke the next day and headed out of town to the 800-hecatre estate of Cortijo los Aguilares (the place where eagles live).
Read: An Inspiring Renaissance in the "Land of the Vines".
Heading southeast after a return to Madrid we arrived in Albecete, in Castile-La Mancha. Former Spanish actor Manual Manzaneque pioneered a new wine region and planted from scratch.
Read: Risk and Reward at Manuel Manzaneque.
Finca Sandoval, owned by one of Spains' most famous journalists and twitter-lover Victor de la Serna was our next stop. De la Serna is a founding member of Grandes Pagos de Espana and he is the proud owner of his own DO, Finca Elez. De la Serna lives in Madrid but takes the train to Albacete then drives to his winery in Manchuela whenever need be.

Read: Wines of Influence.
The last but by no means least visit on the trip was to Bodega Mustiguillo, Toni Sarrion's pride and joy in Valencia. Sarrion is known for bring back the native Bobal

(right)

from near extinction.
Read: Prophet of Bobal

►Luc Bouchard, returned to Vancouver for his annual visit to taste the range of wines from Bouchard Pere et Fils with a few media on June 1st.
While the last few vintages have indeed been tough in Burgundy, I did find a few favourite (as always) in the 2013s.

Reds
Bourgogne 2013 - Due to a tough vintage, some fruit needed to be declassified and the Bourgogne benefited. Sweet almost confected berry flavours such as strawberry jam, sunwarmed raspberry and candided violets. High-toned fruit in the mouth with overall good vibrancy. Expressive and enjoyable.
Volnay Caillerts Ancienne Cuvee Varnot 2013 - Fresh red fruits, tobacco with hints of blueberry and violets. Perfumed and expressive, delicate, almost ethereal.
Chambolle~Musigny 'Les Noirots' 1er Cru Cote d'Or, 2013 - Precise, floral, cherry, cedar chips, pipe tobacco. Very good concentration and intensity with attractive fleshiness. Firm tannins cling to the palate for an impressive amount of time.
Beaune Greves 'Vigne de L'Enfant Jesus' 1er Cru, Cote d'Or, 2013 - A iconic wine meant to be aged. This vintage