Apr 06, 2020
On March 23rd, 2020 after the completion of the annual Antiprima Toscane I boarded my plane in Florence and flew home to Vancouver; the same day Venice was locked down.
My husband had already been watching the progression of the Coronavirus for many weeks; with acute concern he started planning for something I truly wasn't stressed about. I don't know why, after 23 years I should know better than to question his worry.
Even before I flew to Italy, our pantry was slowly filling up with dry and canned goods. I thought if he felt better stocking up, why not. "So we end up with enough rice, beans and pasta for a year," he said, "It's better than being caught short when the shit hits the fan."
He'd warned his mother and sister in Manitoba to start stocking up in early February.
One-by-one my spring trips were cancelled, the virus was spreading and quickly became what we all dreaded most, a pandemic.
As the world became increasingly surreal, the more impactful label, COVID-19, suddenly seemed more apt.
You know the rest—we're all living it: self-quarantine, mandated quarantine, two-meter distancing and endless toilet paper memes. The world is spinning into an unparalleled financial crisis as the death toll climbs.
Suddenly we (some of us anyway) were aware of what exponential growth meant, #flattenthecurve was the message, and folks were drinking quarantinis on zoom.
Generation X finally made the news, being recognized for our ability to self-isolate, because damn, we'd grown up doing it—we're pros.
I think we're all still reeling, not fully comprehending how this will change the planet; the implications are hard to wrap our heads around.
Yet day-by-day people are stepping up and helping, especially in their own communities. It's overwhelming to consider helping the world, so we do our part in the ways we know: social distancing and checking on neighbours is just a small part of that.
In our business (I consider myself part of the hospitality industry), we are trying to spread word in hopes of assisting small restaurants by spreading the word on ordering take-out or delivery, which is great for breaking up the monotony of pasta and rice and our obsession at attempting Epicurious recipes.
Local wineries are also helping where possible, offering shipping incentives on wine that directly help our industry and the people who make their living in it. Wine importers are also getting involved, aiding the Vancouver food and beverage community
Here are some local incentives that benefit you, while assisting our community.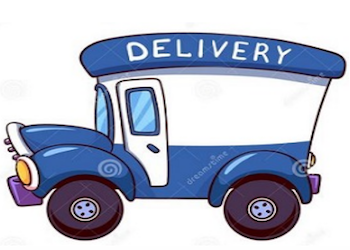 Drink

While you can order wine online from any number of your favourite wineries, (or wine stores) here are some worth additional consideration.
Township 7 Vineyards & Winery is donating $10.00 per online order to the BC Hospitality Foundation (minimum 4 bottles per order). Included in this offer, Township 7 is providing free delivery across Canada. Use the code SUPPORT10 (at checkout), the campaign is effective until April 17, 2020.
Corcelettes Estate Winery in the Similkameen Valley will donate $1 from every bottle of wine sold in BC to the BC Hospitality Foundation (BCHF) until May 31, 2020.
Rust Wine Co. is offering partial proceeds from the sale of their BC VQA wines. The winery has just released 6-packs of its 2019 Gamay Noir Magnum (1.5L) and $5.00 per bottle of the wine will be donated to the BCHF.

Summerhill Pyramid Winery will donate $1 from the sale of each bottle to the BCHF throughout the month of April, 2020

Blue Grouse Estate Winery on Vancouver Island will donate $1 from each bottle sold in April, 2020 to the Nourish Cowichan Society.

The Drinks List Liquor Agency is partnering with B.C. wineries, cideries, breweries and distilleries to support British Columbia Hospitality Workers by donating $1800 initially, and followed by a per case amount for every BC product on their portfolio to restaurants while restrictions on dining room closures are still in effect.
For every case of wine, beer, and cider sold, the program partners will donate funds to organizations that support hospitality workers in need. A $12 donation will be made for each case of wine shipped to restaurants, as well as a $6 donation for each case of cider, vodka soda or beer. The initiative will continue for as long as dining room restrictions are in place.
►Read my article in Montecristo Magazine on wine delivery services.

Eat
We are all aware how devastating this pandemic will be on small businesses such as restaurants—and I guarantee many of your favourite haunts are offering either takea way, or pick up and delivery.
Please check them out online and see what your options are—even those with limited menus offers outstanding options.
For a very comprehensive list visit Breaking Bread!

Here are just a few to consider:

Nuba offers not only a regular Lebanese menu delivery but an amazing meal kit for only $49 (I can attest).
Fable Diner is offering 40% off to healthcare workers and first responders, but also delivery and take away for the rest of us.
Pepino's Spaghetti House is offering pickup or delivery dinners for two, four, six...
Chambar is offering regular menu items as well as heat and eat options, along with a mouthwatering selection of wine and beer via take away or delivery.
AnnaLena is offering a Strange Times Take away menu.
Feed Me Fit has an amazing selection of plant based menu items (among other things) for delivery.

Keep supporting local!

~Daenna Van Mulligen