Dec 12, 2013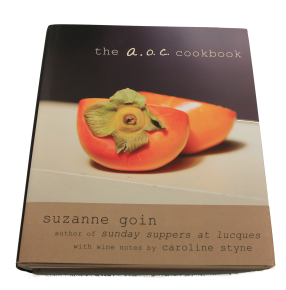 Every once in a while you come across a book, which begs to be gazed upon and lures you into thumbing through.
The A.O.C Cookbook
is one of those. The book is authored by Los Angeles chef, Suzanne Goin and is named after her restaurant of the same name,
A.O.C Restaurant and Wine Bar
.
In case you didn't know, A.O.C is the acronym for Appelation d'Origine Contrôlèe, a designation of origin and quality. Users of the designation must follow strict guidelines of production for both wine and cheese in France.
Smartly, Goin brings in sommelier Caroline Styne to make wine suggestions to go with each recipe.
Although I'm a firm believer in eat and drink what you want (saying that, I always fall back on the quote by Canadian activist, feminist and farmer, Nettie Wiebe, "Eating is a moral act."), the pairings are a great guide if you want to achieve fantastic pairings.
The book (complete with 125 gorgeous photos) starts with an introduction then meanders into cheese recipes…
Page 27 immediately held my interest – young goat cheese with dried figs and saba (reduced grape must syrup) (pg. 27), it's a simple recipe and offers the winning combination of sweet and savoury tanginess, which I love. Caroline Styne wisely suggest a Sauvignon Blanc (perfect with goat's cheese) but one with some oak aging, adding a richer and deeper component to the wine, needed here.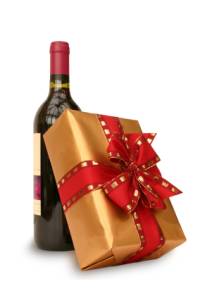 The next chapter, Charcuterie offers recipes like duck sausage with candied kumquats and sides of pickled red onions and sweet and sour prunes to accompany your charcuterie.
Salads are up next, smartly divided among spring, summer and winter. Both the corn, summer squash and avocado with chili lime dressing and the Middle Eastern marinated labneh (yogurt cheese) (pg 74) and heirloom tomato salad (pg 73) have me looking forward to summer.
Next come the fish recipes with options for remoulades and tempura butters then seasonal meats of all kinds – chicken, lamb, duck and beef.
Vegetables follow; the fava bean puree with burrata and pesto (pg 225) will make your mouth water as will the balsamic-glazed brussels sprouts (pg 245), perfect for the holidays.
The section on dishes, from the wood-burning oven may not be possible for most of us, Goin does mention the recipes can be made in a conventional oven – sans the great smokiness the wood oven provides.
The recipes are brought to a finale with a large dessert chapter. How do
spiced pumpkin fritters with chocolate sauce and candied pepitas
(pg 345) sound?
Sign me up.

The book culminates in an impressive glossary of cheeses, broken up by their country of origin.
For a cheese lover like myself (who has a half-dozen cheese books), this section is a piece of nirvana.

I should note that there is a lovely quote in praise of The A.O.C Cookbook from Yotam Ottolenghi, author of my one of my three favourite cookbooks, Plenty, published by Chronicle Books.
One of my other treasures is Phaidon's Italian cookery book, The Silver Spoon
The A.O.C Cookbook by Suzanne Goin, published by Knoff $37 CND



Photos, right:
Bottega Gold Prosecco and creamy Saint~Marcellin cow's milk cheese from the Rhône~Alps region of France.

~Daenna Van Mulligen