Sep 02, 2012
Each year I speak to hundreds of new wine drinkers. Well, actually they may not be new wine drinkers, but they are people who really want to know more about wine. They want to understand wine, taste with increased awareness and be able to discuss wine in a knowledgeable manner - without having to become a sommelier.
I'm glad you've joined me. Remember WineDiva is a snob-free zone!
Wine 101 - Step 1
Drink more wine.
Yes, it's that easy.
But it's the way you drink it, which will enhance your pleasure and knowledge. This is where the work comes in. Stop to think about each of the following steps before you take them - I'll explain as we go along - eventually it will become second nature.
I equate learning how to taste wine like learning how to drive a stick-shift. In the beginning you have to think about each step. Hands on wheel, clutch, shift, remove foot from clutch and continue to drive. Then repeat, clutch, shift, remove foot from clutch and continue... There are many things to think about in addition to those simple clutch and shift movements (street signs, lights, other vehicles), but let's focus on the basics.
Step 2
Expand your wine knowledge - get personal wine recommendations here
Sight.
Yes, you must look at your wine. There are visual cues with wine. They are subtle but still important.
Colour.
This is how I anticipate what my wine is going to taste like and smell like. If my white wine is very pale in colour I immediately assume it will smell like fruit from a cooler (less hot and sunny, let's say) country or region. Think paler fruit like apples, pears and citrus. If the colour is richer with golden glints I'm going to start to think the wine may smell like fruit from a warmer (let's say sunny and hot) region or country. In this case I may anticipate tropical fruit such as pineapple or mango. Do you see where I am going here?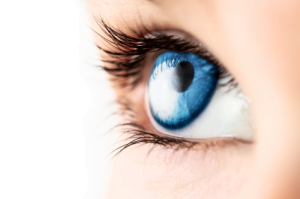 With white wine you also have the ability to see if the wine has been aged in oak barrels. Oak barrels breathe and therefore allow some oxygen to touch the wine before bottling. Oak imparts a golden-hue to white wines. If I see that rich golden hue I also think, this may be an oaked wine - such as a bigger, oaked Chardonnay.
Red wine follows the same idea. If the red wine in my glass is quite light ruby and I can essentially see through it I immediately assume the wine will have aromas of paler red fruit (let's say cranberry, strawberry, red cherry). This leads me to think of cooler climate regions or varieties of grapes, which make wines with less intense colour. Wines such as Pinot Noir, Gamay, Sangiovese might spring to mind. If the colour is intense, opaque and leaning toward a dark ruby or black cherry colour I anticipate aromas of black or purple berries, black plum, black cherry and so on.
Now let's try to substantiate what we see by smelling the wine.
But wait - stop!