May 29, 2014

A Rare Fortified Experience

There's something mysterious and wonderfully compelling about Port.
Yet, it can also be perplexing to many who aren't quite sure how to approach it.
Is it strictly an after-dinner drink to pair with blue cheese, chocolate or a cigar?
Do you drink it like wine, give it as a gift or cellar it and forget about it?
One day you bring it out at a dinner party and wonder why it took you so long to open it.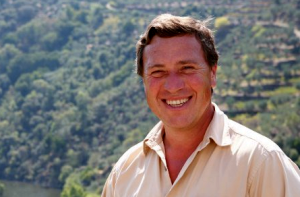 "For us, in the Port trade, it's been a permanent task to educate the consumer. It was this way for my father and my grandfather and will be for my son…" ~David Fonseca Guimaraens
David Fonseca Guimaraens
(right)
is not only a sixth generation family member who is an integral part of The Fladgate Partnership; he is the Chief Winemaker and Technical Director of three of the most historic and lauded Port houses in Portugal.
Fonseca Guimaraens' English accent is undoubtedly due to his English schooling followed up by studies at Roseworthy Agricultural College (Adelaide) and subsequent winemaking stints in Australia, Oregon and California.
He brought a range of Port wines from the three houses; each unique and boast their own house style.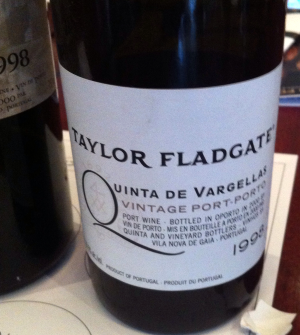 Briefly, Port is made from wine grapes but it is fortified with neutral spirit to stop the fermentation process while the natural sugars in the grapes are still high. This is why Fonseca Guimaraens refers to it as
fortified wine.
The spirit also bumps up the alcohol percentage in the finished wine. Port is made somewhat similarly to other still red wines and is made using traditional grape varieties such as: Touriga Nacional, Tinta Cão, Touriga Franca and Tinta Roriz.
Once harvested, the grapes are taken to lagars (traditional low basin vessels) and are foot trodden for gentle extraction of the juice and colour from the grape skins. I've seen modern lagars in Portugal before, they are stainless steel and have long paddles to try and emulate the far more labor-intensive foot trodding, which is time-honored. Fonseca Guimaraens feels the foot trodding followed by fermentation in a traditional lagar is extremely important.
"Stainless steel fermentation creates luscious, beautiful fruit
but different than those fermented in
traditional lagars, the mouth-feel is different."
Maintaining the style these Port houses have become known for, while moving forward with technology is difficult. It seems some traditions are not to be compromised.
Individual Port houses can declare great vintages in Port – the best Ports produced in exceptional years. You'll notice that in most cases, only three vintages per decade are declared, the last vintage declared was 2011.
Wines from those declared vintages are removed from oak barrels after two years and then moved into bottle.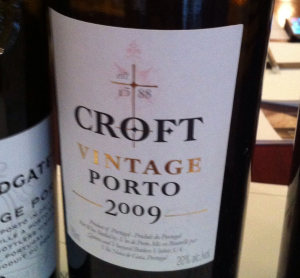 "It becomes a time capsule,"
Fonseca Guimaraens admits,
"If you've done a bad job or a good job, you're committed."
Of course all Ports are not treated equally for age or aging vessels, it depends on the style the house wants to achieve.
Fonseca Guimaraens explained that in the Port wine category there are two types, Vintage and Tawny.
Vintage Ports are fruitier and have a fuller profile because they are bottled younger to preserve the fruit.
Meanwhile, Tawny Ports have a nutty profile, which is a result of their years spent in oak casks where they come in contact with small amounts of air due of the permeability of the wood.
Over time, the wine concentrates and reduces, resulting in an
oxidative character and paler colour.

"The beauty of Tawny Port is we can blend cross years so we
don't get a vintage style… instead, we get consistency."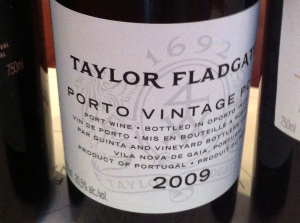 Fortunately, Fonseca Guimaraens brought a fine selection for me to sample, which reflected not only the characteristics of age but house style and the clear distinction between Vintage and Tawny.
Vintage Ports
Taylor Fladgate Quinta de Vargellas 1998 ($80)
Taylor Fladgate, established in 1692 has had a long and colourful history.
Mature berry fruits, mint and white peppery hints, caramel and pipe tobacco. Very nice fullness on the palate, the minty notes appear in the mouth alongside velvety fruit.
Pair: After dinner course of cheese, dried fruit and nuts or if preferred chocolate.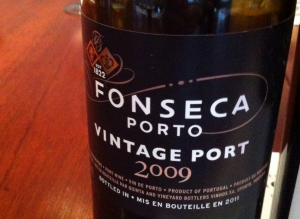 Fonseca Quinto do Panascal 1998
(Private wine stores in BC $80)
Fonseca was established in 1815 by Fonseca Guimaraens' family.
Somewhat earthier than the Taylor Fladgate with cooked strawberry jam, cigarbox chocolate and sweet spice aromas. A lovely rounded palate - it seems initially more feminine but has a broader tannic structure and powerful length.
Pair: Blue cheeses, desserts made with dark chocolate, chocolate covered cherries.
Croft Vintage 2009 (BC private wine stores $115)
The oldest of the three Port Houses, Croft was established in 1588
and purchased by The Fladgate Partnership in 2001.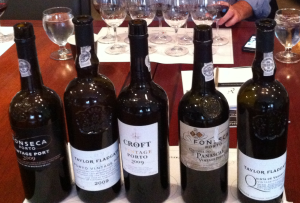 Intensely coloured with initial notes of mint and black cherry
alongside apricot brûlée and chocolate.
A potent and smooth Port with a supple weight and generous fruit followed by a chocolaty finish.
Pair: Strong cheeses like Cheddar and Stilton or dark chocolate.
Taylor Fladgate Vintage 2009 (BC private wine stores $130)
Pretty lavender aromas with generous summer berries and cherry, fresh mint, exotic spice (notably star anise). It has a textural palate, polished but still present tannins, spice cedar and pipe tobacco.
Pair: With an after dinner cheese, nut and dried fruit platter or good quality dark chocolate.
Fonseca Vintage 2009 (BC Private wine stores $130)
Intense opaque hue with dark briary fruits, dried herbs and mocha. The palate launches with high-toned and juicy berry flavours with a long sweet spice and pipe tobacco finish. Hedonistic.
Pair: Stilton or Roquefort, molten chocolate cake with and raspberry coulis.
Tawny Ports
*Tawny Ports are best chilled before serving.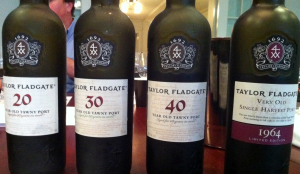 Taylor Fladgate 20 Year Old Tawny ($70)
A nose of nuts and toasted spice, flamed orange peel, caramel liqueur, dried apricots and candied nuts. A decadent and smooth palate with Seville orange marmalade, white pepper and quince flavours on the finish.
Pair: Figs and almonds, pecan pie, coffee and caramel flavoured desserts and crème brûlée.

Taylor Fladgate 30 Year Old Tawny ($160)
There's somewhat more age showing on this Tawny over the previous. A note of dried golden fruits, Play-Doh, quince, flamed orange peel and marmalade. It boasts a fantastic supple weight on the tongue with nutty flavours across the finish.
Pair: Figs and marzipan, dried fruits and cinnamon walnut baklava.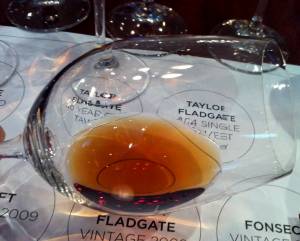 Taylor Fladgate 40 Year Old Tawny ($215)
Even more intensity than the previous Tawny's, as expected. Orange blossoms, quince marmalade, modeling clay and nutty resin-y notes. It is decadently concentrated with cedar and toasted spice, yellow raisins and a honeyed weight and sweetness followed by a long and powerful finish.
Pair: Caramel desserts, figs, pecan pie, dried fruit, baklava.
Taylor Fladgate Limited Edition 1964 Very Old Single Harvest Tawny ($280) When else can you buy a 50-year-old wine – especially for under $300?
This is the first of an annual release of 50 year old wines under this label.
The colour of amber with olive glints (photo: right) it has a leesy, scents-of-the-cellar nose with cedar cigar box and exotic spices. The palate offers caramel, dried quince and orange peel with pipe tobacco flavours. Still amazingly fresh – a wonderfully expressive and well-aged Tawny Port.
Pair: Cheeses such as - Pecorino Romano or Compte or crème brûlée, pecan pie and marzipan desserts.
Cheese and Port
Taylor Fladgate (Taylor's) suggests: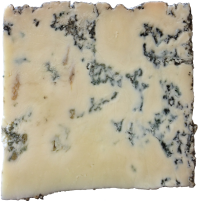 Late Bottled Vintage Port
(LBV): Stilton, Valencay, Sainte-Maure, Crottin de Chavignol, Caprino and Castelo Branco
Tawny Port
: Farmhouse Cheddar, Comte, Gouda, Pecorino
​
Vintage Port
: Roquefort, Stilton, Cashel Blue, Gorgonzola and Saint Agur Blue
For more cheese selections visit
WineDiva's Cheese Page
A Little Extra Trivia
Portugal has more indigenous varieties per square kilometer than any other country, including Italy.
There are 250 native grape varieties in Portugal.
Portugal is one-eighth the size of British Columbia
Sales of Portuguese wines in Canada are up 5-6%
Fonseca Guimaraens says he has 11 different grape varieties (including the four mentioned above) in his vineyards and the vineyards are dry farmed.
Another great thing about Tawny Ports are they've been around so long (aged) already, they'll last 4-6 weeks after opening. Simply re-cork and refrigerate.
Try Tawny Port on ice for a refreshing summer beverage.
~Daenna Van Mulligen