Feb 03, 2015


This is a look back on some of my tasting notes of the 2011 releases of Bouchard Pere et Fils from 2013.

There are still some 2010 vintages of these wines remaining in British Columbia.
If you are a fan (as I am) get your hands on the following (in pink) ASAP.
The 2011 vintages are rolling in (my notes below).
The following vintages are going to be increasing in price due to vintage difficulties and limited availablity.


Pay specific attention to the wines in pink.
A Little History
Maison Bouchard Père et Fils was founded in 1731 - more than 275 years ago. It remains to this day in its birthplace of Volnay in the Château de Beaune.
Bouchard Père et Fils has 130 hectares in the Côte d'Or - of those 12 are Grand Cru, 74 Premier Cru and include the iconic (and exclusive) Beaune Grèves Vigne de l'Enfant Jésus and Chevalier~Montrachet La Cabotte.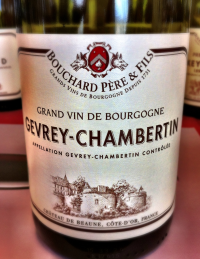 These wines are sought by collectors and lovers of great Pinot Noir and Chardonnay, around the world.
Some you may have seen here before Canada and I have taken into consideration the ones available in British Columbia and their prices.

These wines should arrive by early fall 2013 so get your list ready!

The Wines
Red
Auxey~Duresses Les Duresses Premier Cru Côte d'Or, 2011 - $43
Good Pinot character with cedar and summer berry, specifically raspberry, pink flowers and sweet spice. The silky texture is lovely, nice roundness and freshness. A very good option for a special weekend wine. Cellar up to 2020

Beaune du Château Premier Cru, Côte d'Or, 2011 $44
A bit more wildness here - sauvage and garrigue with purple berry notes. A bit firmer on the palate, good structure and fresh with a rustic character.
Cellar up to 2018 to 2020

►Beaune Marconnets Premier Cru, Côte d'Or, 2011 $60
60+ bottles of 2010 in the market at $55. 2011 vintage arriving soon $59.99/10 cases. 2012 price will be $67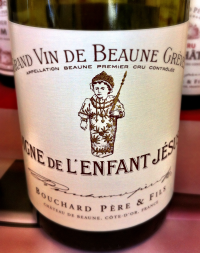 A lovely and seductive style with exotic underpinnings. Very pretty and delicate floral and pristine high-toned red fruit and sweet spices. Chic in the mouth with a fine-boned texture that hides it's power. A nice combination of masculine and feminine character. Cellar to 2023 or beyond

Pommard Rugiens Premier Cru, Côte d'Or, 2011 $99
A velvety package scented with exotic spices, vanilla, banana and a bouquet of mixed wildflowers atop purple fruits. Plush, juicy and weighted - a generous palate with a spicy and cedary finish. Cellar to 2023 or beyond.

Chambolle~Musigny Village, Côte d'Or, 2011 $64
Savoury notes are at the core of this wine. It is dominated by red berry and leather with some beet greens and dried herbs with sweet spice and cedarbox. The palate is nicely balanced and fresh - a charming Pinot with good typicity. Cellarto 2020 or beyond.

Gevery~Chambertin Village, Côte d'Or, 2011 $56
Fragrant blueberry and raspberry the perfume of violets and exotic spice. Equally feminine on the palate - silky and finely woven with wonderful freshness and length .Cellar 2017 to 2020.

►Nuits~Saint~Georges Les Poulettes Premier Cru, Côte d'Or, 2011 $95
2011 vintage currently in BC market, 48 bottles. 2012 price $113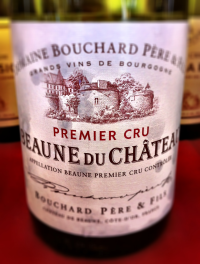 My notes say "very unique" and notes of farmyard,vanilla, cola spices, saddle leather and richer, darker fruits.
There is s rusticity to the palate, it is firm and quite powerful with some grippy tannin and a dusty finish. Cellar to 2020 or beyond.

►Beaune Grèves Vigne de l'Enfant Jésus Premier Cru, Côte d'Or $122, 2011
2010 vintage 105 bottles in BC market at $115. 2011 arriving soon $122/10 cases. 2012 vintage will be $139.
The gravelly soil the vines for this wine are grown in impart themselves in this wine.It has a lovely floral tone that is wrapped in spice and dark cherry with forest floor and farmyard notes. The palate is really fantastic; silky and sweet but earthy and powerful. Elegant with excellent persistence. Cellar to 2023 and beyond.

White
Bouzeron Aligoté Ancien Domaine Carnot, Village, Côte Chalonnaise, 2011 $23
The only non-Chardonnay in the white line-up this Aligote is however, worth your attention. Juicy and bright nose with plenty of citrus, apple peel, steel knife and herbal hints. The palate, although crisp and lemony has an attractive weight and smoky and mineral-driven finish. Drink now.

Mâcon~Lugny Saint~Pierre Mâcconais, 2011, $27
Delicious yellow apple, pineapple and floral notes rounded out with honey. Very vibrant and fresh with tangy citrus flavours that lead to marzipan and banana on the finish. Drink upon release or cellar briefly 3-5 years.

Beaune du Château Premier Cru, Côte d'Or 2011 $44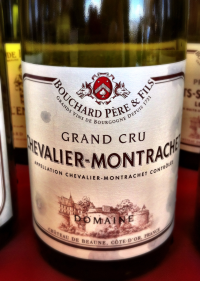 A very pretty floral dominated nose that is rounded out with lees, nuts and white fruit. A somewhat more New World style that those who are new to the Old World would really enjoy. Good richness and weight with a spicy and buttery palate. Drink upon release and up to 2020

Meursault Genevrieres Premier Cru, Côte d'Or, 2011 $98
Honey and lemony nose with undertones of floral and mineral - not over scented. A slick weight and a very approachable palate for its youth. God focus and excellent length. Cellar up to 2023 or beyond.

Chevalier~Montrachet Grand Cru, Côte d'Or, 2011 $355
Simply incredible. Voluptuous texture and weight. Honey, hazelnut, smoke and mineral with exotic spice (notably coriander and ginger). Stunning concentration elegance and length. A complete wine and something I want to drink again and again. Cellar up to 2023 or beyond

Additional wines to pick up before the price increases for 2012.
(+25288)

Chablis Les Clos Grand Cru $109 2010

42 btls

(

$130 2012 upon arrival)
(+109975)

Chablis Les Preuses Grand Cru $96 2011

69 btls

(

$113 2012 upon arrival)
(+181834)

Bougros Cote Bouguerots Grand Cru $96 2011

40 btls

(

$115 2012 upon arrival)
(+301200)

Chablis Grand Cru Valmur $96 2011

32 btls

(

$115 2012 upon arrival)




~Daenna Van Mulligen