Mar 02, 2017
Vancouver International Wine Fest 2017: It's a Wrap

The Vancouver International Wine Festival (VIWF) has once again come and gone.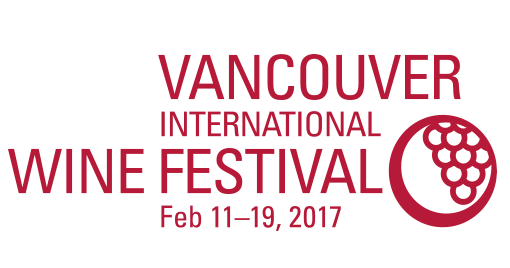 We put on another good show, Vancouver, and overall, the weather held.
The event was a nice reprieve (albeit early this year) from winter's gentle fury.

Canada was the theme region, and despite the expected grumbles in the room from the local trade (why we need to feature Canada – specifically when we get to taste the wines from our own backyard all the time?), the mood was positive.

Not knowing entirely what to expect, I came away feeling it was a refreshing year – like a recharge of the batteries.

And why not, Canadians came together from east to west to share in their common goal, to make and sell wine – to break bread and get to know one another – learning from strengths and weaknesses.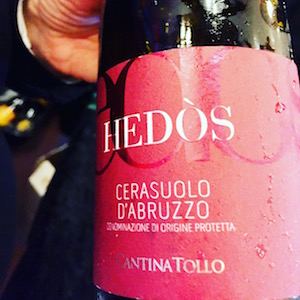 The International Festival Tasting Room is a minglefest for many -- time to catch up with peers and visiting media and winemakers from around the world.
After hours, the hobnobbing continues, until a week of socializing and later-than-usual nights has you begging for a night in your snuggie, in front of the tele.

I've learned to pace myself and I think I've gotten pretty good at it -- making time for out of town visitors is always a priority, but so is getting a chance to meet new folks and taste wines, you've never (or rarely) had before.

Highlights
International Festival Tastings
While in the International Festival Tasting Room, one awesome trick for tasting a range of wines quickly is to visit the regional tasting stations. I wish there were even more of these.
Again this year, Australia: History and Evolution was a stand out, not only for showing multi-generational producers but also pouring current vs. back vintage selections. Plus, the all-encompassing warm and outdoorsy Down Under décor wins the top display award.

A consistent addition to the VIWF tasting room, New Zealand: An Indelible Expression of Place had my mouth watering for more (can there possibly be any more freshness in these Kiwi wines?) Savvy and Pinot Noir.
Spain's generous wines were showing extremely well at the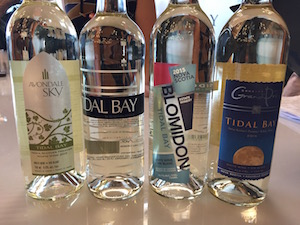 Spain is Wine booth – in anticipation of taking top spot (partnered with Portugal) for the 2018 VIWF.
Finally, the most eye opening, the Tidal Bay Appellation: Wine for Nova Scotia booth made me sit up and take notice. Gillian Mainguy, Manager of the Winery Association of Nova Scotia is their best not-so-secret weapon – enthusiastic and down to earth. Mainguy and her team poured a vibrant handful of delicious cool-climate L'Acadie Blanc wines (a hybrid cross of Cascade and Seyve-Villard), which I think will perfectly suit our west coast cuisine.

Around the room there were fantastic pours from Taylor Fladgate (Portugal), Cantina Tollo (Italy), Etude (California), Alpha Box & Dice (Australia), Bodega Garzon (Uruguay), Les Vins Bonhomme (Spain), Jean-Luc Colombo (France), Monte Del Fra (Italy), and many, many more.

Educational Seminars
Discover Ontario's Cool, led by Christopher Waters, Co-Founder and Editor of Vines Magazine who brought a panel of winemakers from Ontario introduced us to wines from Chateau des Charmes, Henry of Pelham Family Estate, Colio Estate Wines, Tawse Winery, Trius Winery, Hidden Bench Vineyards and Winery, Jackson-Triggs Niagara Estate Winery, Domaine Queylus, Pillitteri Estates Winery, Inniskillin Niagara Estate Winery, and Peller Estates Niagara. The seminar, while not fully expressing how we can sell Ontario wines to a British Columbia audience, did genuinely showcase that Ontario is cool and has a lot of wonderful to offer.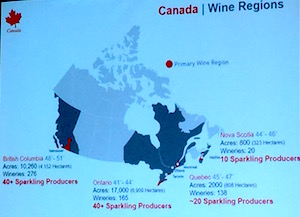 Undeniably, the best breakfast wine seminar, the Sparkling Wines of Canada Plenary, was hosted by Janet Dorozynski, the Canadian Trade Commissioner for Wine.
The seminar focused on the strength of sparkling in Canada and it's growth. Being a cool-climate growing country, it makes perfect sense that we should capitalize. An interesting fact; BC's major growth in bubbly is of the charmat method, as opposed to traditional method - not something I think we want to hang our hats on. However, I get that it's a quick fix - jumping on the fizzy bandwagon without the long term commitment.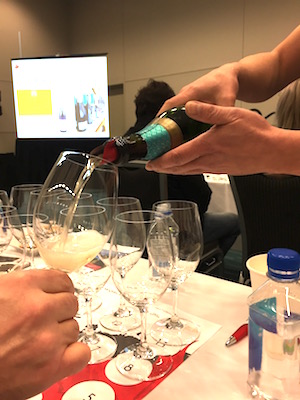 Fizz was poured from L'Acadie Vineyards, Domaine de Grande Pre, Blomindon Estate Winery and *Benjamin Bridge in Nova Scotia. From Ontario, Henry of Pelham Family Estate, **Trius Winery, Jackson-Triggs Niagara Estate Winery and Huff Estate sparkled in our glasses.
Finally, British Columbia poured Averill Creek, Meyer Family Vineyards, ***Haywire, Steller's Jay and Summerhill Pyramid Winery.

The standouts:
*Brut Reserve 2008 (L'Acadie, Seyval, Pinot Noir and Chardonnay, five years on lees).
**Trius Brut NV made from 70% Chardonnay and 30% Pinot Noir (sometimes with some Pinot Meunier).
*** Narrative Ancient Method, 2015, is an ancestral method fizz made entirely from Pinot Noir and 6 g/L dosage, age in concrete.
A Dinner with Allegrini: Chef at the Opera
While there are plenty of outstanding dinners over the course of VIWF, a night with Allegrini at Cioppino's, stood out.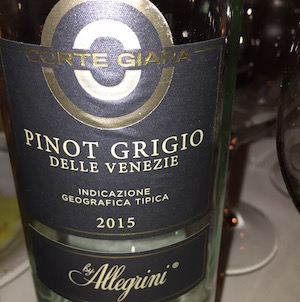 Having just returned from Valpolicella, I was right at home with the Veronese wines being poured.
Hosted by export director, Robin Shay, it was a memorable evening closely chaperoned by Chef Pino Posteraro. Shay, brought his wife, mezzo-soprano Meghan Scheibal, who serenaded guests with selections from various Italian operas.
Allegrini, located in Fumane, in the Valpolicella Classico region (read more on Valpolicella) is an iconic family-run winery with six ge