Jan 28, 2013
I often have people ask me how I review wines, so I thought it would be best to share the steps I take, full disclosure and all.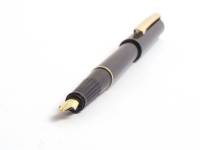 About
First, I am an accredited sommelier – yes, I have the diploma. I studied at George Brown College under the International Sommelier Guild (ISG) in Toronto, Ontario, in 2001. I also taught for the ISG briefly in Toronto and in Vancouver.
I started WineDiva in February of 2004, shortly after returning to Vancouver. There were very few wine websites and blogs at that time. WineDiva was undoubtedly one of the first of its kind. WineDiva was also (as far as I am aware) the first independent wine website to use bottle shots on each and every review.
Since then, WineDiva has seen incredible growth, thanks to you and readers such as yourself!
Due to demand for wine scores (the WineDiva site was never meant to score wines, just review them) I launched
WineScores.ca
in February of 2008. I did so after secretly scoring wines for nearly a year. By doing so I was able to launch the site with a good base of already scored wine reviews.
I joined veteran radio personality Terry David Mulligan on his radio show in 2007 to talk about wine each week.
I began contributing articles and wine reviews for Vines Magazine in 2008. I began contributing wine reviews and articles to TASTE Magazine in 2009.
For more on what I've done, you can read my full bio
here
Professionalism
I believe reviewing wines is a very personal thing. Although I may wholeheartedly agree with another reviewer's palate, often I don't. Different palates are to be expected, but I still respect my colleague's views. I know many of them well and have either judged with or traveled around the world with them. I am one of a community of wine writers in Canada (and around the world) who make their living reviewing and writing about wine. Many of us do know each other and keep in contact in some fashion.
I have traveled extensively – I did so before I wrote about wine and even more after. I cannot stress the importance of walking in the vineyards, seeing the vines and meeting to the people behind the wine. These trips come to me and to other writers via agencies, wine regions or exporters. These trips also allow me to return home and write about a region with the knowledge of one who has been there and experienced it firsthand. I don't write about places I have not traveled to.
Just as I do not post reviews on wines I have not tasted in a very structured fashion.
Reviewing Wine
I easily taste more than 2000 wines per year but not all of them get posted on my sites.
I review wines from samples received from importers, wineries or marketing/PR firms. I do not review wines for WineDiva or WineScores in tasting rooms or sit down tastings (which are often filled with influential suggestions or comments from winemakers or peers). I do not believe I can fairly and objectively review a wine moving through a lineup in this manner - tasting dozens (and sometimes multiple dozens) of wines quickly, scoring them, taking full notes and then posting them. By reviewing wines in this rushed and often chaotic environment I can never say, with full confidence, that I have properly captured the essence of each individual wine. Although I do taste wines that way quite often, those wines are never posted in my wine reviews.
*My reviews are not vetted, edited or approved by any agent, winery or PR firm I have received a sample from.
How Do I Do It?
I have a very methodical way of reviewing the wines I post on WineScores.ca and WineDiva.ca and for use in other publications.
First, when wines arrive they are unpacked and organized in my office. Those bottles are then moved to a separate area where they are again organized. I organize wines in different ways, sometimes by upcoming features, sometimes by region or varietal et cetera.
I taste in a controlled environment - the same environment for each bottle. Sometimes I taste the wines blind if I have a feature or theme I am working on. I never taste more than six wines at one time; usually it's fewer and they are revisited several times. Once I have completed the review, the bottle is set aside in a third location and does not get sent to the recycle bin until I have input all the correct data (UPC, vintage, proper spelling of the winery name and region, etc.) from the bottle onto my websites.
Why do I put so much effort and time into reviewing each wine? Because the amount of data I input for each wine gives me something no one else has – the ability to recommend wines to you based on your individual palate. I spend a good amount of time focusing on weight and body, style, flavour and aromatic profile as well as a number of other qualities. All of the considerable information I gather allows me to recommend wines to you, wines based on your palate and personal taste. I can do this because I take the time to taste wines in such a regimented way and input that detailed information into each review. I've tasted wines this way since I started WineDiva in 2004. I do it because I believe it's the best way.
Charging for Wine Reviews and Online Content
Charging readers for content is not entirely new, but it is a growing trend.
It's a philosophical thing. I do not believe in charging my readers to read my reviews and articles. I want to share those reviews and articles with you like I share my passion for wine. Writing about wine is my job though, and as any job, you need to get paid to survive.
Because so many of you visit my sites and read my content I have been able to focus on receiving revenue from advertising or sponsors. This means that my advertisers/sponsors believe they have found a good vehicle to highlight their products, which will be seen by people who are most likely to be interested in those products. I think it's a win-win situation.
If you want to support me and WineDiva and WineScores, please support my advertisers and sponsors!
What Does All This Mean For You?
It means I can continue to provide the best content and professional wine reviews for you, FREE of charge. It also means I can continue to build functions on WineDiva and WineScores, which benefit you, my readers.
My methodical way of reviewing allows me to provide you with recommendations based on your palate. You only need to
sign up
and start rating wines (1-5 stars) that you have tasted – it's FREE.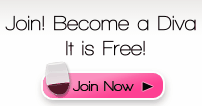 It also means you can email individual wine reviews to a friend; if you own a wine store, it means you can print off shelf talkers. It means you have full access to my
Perfect Pairings
database of food & wine pairings and check out my
Cheese Prime
r page. It means you can discover your
Winoscope
and chose wines based on your sign. You also have access to my annual
Best Of
lists - like my TOP 100 under $20, TOP 50 premium wines, Best of BC and much more.
Want to sign up and start receiving free recommendations based on your palate? Learn how to do so
here
I will also ensure you get the latest scoop on new wines and seasonal features via my free newsletter.
Cheers,
Daenna