Apr 15, 2011
Central Otago, South Island Kawarau River
So, You Want to Know About New Zealand?
Here are twenty-two of my impressions of New Zealand.
I think they'll give you some insight into the land at the end of the earth - and twenty-two reasons why you'll love the Kiwis too...
posted April 2011
by Daenna Van Mulligen

There is no one single factor that endeared New Zealand to me, rather it was an endless string of moments and discoveries that tagged along during my three week tour in February 2011.

My first discovery was that although New Zealand may be considered a long way from Vancouver, it is very easy to get there. Air New Zealand offers a direct flight from Vancouver to Auckland that will run you about 13 hours in the air. No layovers!

Second. Loyalty
Air New Zealand is, without doubt, the friendliest airline I have ever flown (and there have been many) and the one with the most loyalty to their homeland.
The wine program Air New Zealand has developed is outstanding and completely
supportive of Kiwi wines.

(Read my article on Air New Zealand on WineScores.ca)






Third. New Zealanders actually like being referred to as Kiwis.
While we might think the moniker is derogatory (a kiwi is after all a fruit), they associate Kiwi with their adorable, long billed, flightless and endangered national bird of the same name.

Fourth. New Zealand is small.
But it's like taking many of the best bits of Canada and rolling them into two good sized islands. How small is it? Well, put it this way, you can pretty much be assured that wherever you are in New Zealand you are not more than 100 kilometers away from one ocean or another. It is less than one-third the size of British Columbia.
Auckland is very much like Vancouver - just without
our beautiful, rugged mountain backdrop.





Fifth. New Zealand the green.
More than just the colour green - I mean, we know green here in British Columbia - but green in philosophy. Somewhere around 94% of New Zealand wineries (with an additional 3-4% organic) are now considered sustainable. New Zealand Winegrowers has a very reachable goal of 100% by 2012. Sustainable Winegrowing New Zealand (SWNZ) has a scorecard to assist in making the process easier for wineries to achieve: water quality and efficiency of water use, waste minimization, optimal chemical management and energy efficiency. There has also been a nil residue initiative being tested in several
areas with the intent to eliminate chemical use in
vineyards, even in higher-prone disease areas.


Sixth. Milk and cheese
The dairy industry is still the most important industry in New Zealand.
Yep, there are a lot of cows and sheep.




Seventh. Free-range, grass-fed stock.
What we think is rare and impressive here, the meat we buy at Whole Foods and specialty butchers, is commonplace there. It is a glorious thing - what happened to us here? We need to pay attention - really pay attention!


Eighth. Alien introductions.
Non-indigenous deer were brought to New Zealand by European settlers in the mid-1800s and in turn the deer caused great environmental damage. The New Zealand government put forth an initiative to cull the deer in the 1950s. In the 1960s New Zealand began exporting venison from said culled deer. And by the 1970s a new industry was born and deer were being caught (often by helicopter cowboys) to be farmed (see ninth point: Kiwi can-do).
Seeing herds of deer gazing like cattle caught this Canadian off guard.
New Zealand actually has no indigenous animals - just birds and bats.
Because the birds in New Zealand had no natural predators, over the millennia they lost their ability to fly.




Once non-indigenous species (and humans)
were introduced, many of the flightless birds became
extinct or endangered including the Moa - one of the
largest birds to ever roam, standing up to 12 feet or
nearly 4 meters high.
pukeko right - those legs are built for walking.


Ninth. Kiwi can-do.
Maybe it is the necessary reliance upon themselves as a whole, they do live at the end of the earth after all. But Kiwis have the attitude and ingenuity to get them out of most predicaments, to work together and share solutions, and finally to invent what they need to in order to succeed.


Tenth. Kiwis are friendly, relaxed and very casual.
It's a good thing.


Eleventh. Kiwis drive like they are on a racetrack.
And, on the wrong side of the road.


Twelfth. Maori
Despite a few less than obvious issues, the Kiwis, as a whole are a rare breed that actually pay tribute to their indigenous people. The Maori.


Thirteenth. Wind
There is a lot of wind in New Zealand and it is almost constant.
Nor-westers from Australia which are hot and the South-Easters from Antarctica are cool. But whichever way they blow, they blow.


Fourteenth. Turbulence
New Zealand pilots are amazing.
They can maneuver winds like nowhere else I have been. A flight or two in those small planes and you'll trust a qualified Kiwi to fly you anywhere.


Fifteenth. Lollies
I came across these popular Kiwi lollies (candies) specifically the Pineapple Lumps, confectionary fake pineapple lumps coated with chocolate and the confected strawberry versions called Chocolate Fish.
Not for me. Sorry.

Sixteenth. Coffee culture.
Trim flat white two sugars. Enough said.


Seventeenth. Jandals
A.k.a flip-flops, or thongs in Australia.
As one Kiwi said to me, "thongs are underwear. We wear Jandals on our feet."



Eighteenth. Ebay? No way.
Kiwi's go to trade me


Nineteenth. Ginger Tom Beer
Made by Dux Brewing in Queenstown and Christchurch. Two bottles of this delicious natural ginger infused beer came home with me.
Now I have to figure out how to get more.


Twentieth. Geology.
Earthquakes. Yes, New Zealand has them - lots of them.
Napier in Hawkes Bay on the eastern seaboard of the North Island was demolished in 1931 and rebuilt into a down under, art deco version of South Beach. The February 2011 earthquake under Christchurch was a devastating blow to New Zealanders and the economy of Christchurch. But like any country in the ring of fire (us included) you cannot live your life worrying about it, just be prepared. Same with travel. Don't miss out on this unbelievable country or the South Island due to fear of an earthquake.
With time and planning, Christchurch will recover and be stronger than ever.
(See ninth point - Kiwi can-do)



New Zealand is also home the world's strongest concentration of youthful rhyolitic volcanoes mostly concentrated on the North Island. It's a young country/*continent/set of islands in the grand scheme.
*New Zealand makes up the small topside tips of the
mostly submerged
Zealandia continent - not to be confused with the
small Saskatchewan town of Zealandia pop. 111.


Tweny-first. Young and mighty.
Speaking of youth. Despite being one of the youngest viticultural countries in the world, Kiwis are better and more consistent at winemaking than most, and are primed to be better than those they try to emulate.


Twenty-second.
Don't leave New Zealand without some of their Pinot Noir and a case of Whittaker's Milk Chocolate Peanut Slab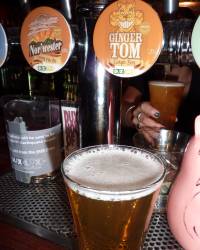 Read About New Zealand Wine and Her Wine Regions
.


South Island
Central Otago - The Land of Pinot Noir
Marlborough - The Savviest Place on Earth
Waipara/Canterbury - Christchurch's Wine Region


North Island
Wairarapa (Martinborough) - A little Known Gem
Hawkes Bay - Bold Reds and Elegant Whites from Hill, Range & Gravels
Auckland & Waiheke Island - Where history is Made