Jun 05, 2017




Established in 1977 by Giuseppe and Lidia Rivetti,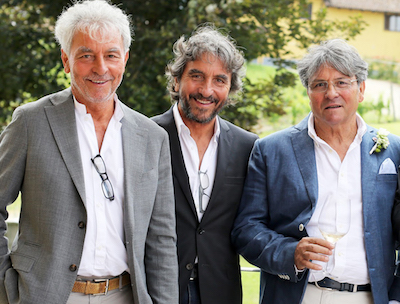 La Spinetta (top of the hill) was born in the commune
of Castagnole della Lanze, in the Asti portion of Piedmont.
Giuseppe brought to life the dream of his father Giovanni, who left Piedmont to find fortune in Argentina in the late 1800s. He had hoped to return to his homeland with his riches and make great wines.

The Rivetti's were the first to make Italy's first single vineyard Moscato the following year, in 1978, and in the 1980s, the began to produce their first red wines, expectedly made from Barbera and Nebbiolo.
Expansion continued in the 1990s, and at the turn of the century,
La Spinetta obtained 8-hectares in the coveted Barolo region.
The next year another grand project began,
the purchase of 65-hectares of vineyard in Tuscany.

New wineries were built in Tuscany and in Piedmont
and during the next decade the Rivettis fine-tuned their
vineyards and production facilities.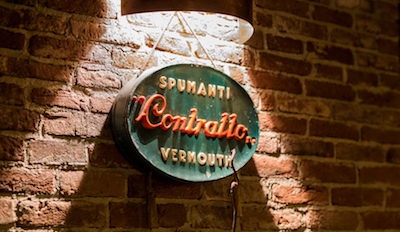 2011 brought an exciting new challenge, when the Rivettis purchased the historic Contratto winery, in Canelli, Piedmont.
Contratto, known now as Contratto1867 (for the year it was established), is a symbolic producer of fine vermouth, bitters and sparkling wines.

Giuseppe and Lidia's sons, Giorgio, Carlo and Bruno now own the company; Giorgio is the chief winemaker.

(photo abover right, Giorgio, center)



2017 marks the 40th anniversary of the birth of La Spinetta and it's easy to see why they have achieved their success; besides hard work and family values, they are also working smart. That means understanding that wines are made in the vineyard; the next step to the winery is simply the culmination of those efforts.
Supporting their markets, hiring knowledgeable people, great marketing (ie: packaging) and forward thinking are all part of

producing a great product, and getting it to the right people, in the right markets.

Wines

La Spinetta Barbera d'Asti Ca Di Pian DOCG, Piedmont 2012: Made entirely of Barbera, this energetic and congenial version is delightful. It presents a nose of dried rose petals and cherries, sweet spices and botanicals with vanilla and mocha. It is fresh, shows expressive fruit, a supple weight and long juicy finish with cocoa tannins. A fabulously approachable wine that isn't lacking structure and balance.
$35+ private stores (+090704)
Review & Score


La Spinetta Langhe Nebbiolo DOC, Piedmont, 2013: Made from 100% Nebbiolo, this wine is a fragrant melange of roses and cherries, vanilla, tealeaf and cocoa with grounding aromas of vanilla, cedar and mixed spices. It is equally stylish yet approachable; bouncy red raspberry is tangy and lifted while chocolate, wild herbs and espresso flavours are layered through the finish. Fresh, good structure, and excellent persistence trailing classic Nebbiolo tannins.
$35+ private stores (+814061)
Review & Score




La Spinetta 'Il Colorino di Casanova', Toscana ICT, 2012: Made from Tuscany's other red grape Colorino, this charming version offers aromas of wild purple berries and strawberry confiture, botanicals, leather and desiccated violet notes, which are layered with leather, star anise, cocoa and baking spices. It has a sensual palate of sweet and expressive purple fruits, it shows some age in its melding of flavours, but is not lacking freshness by any stretch. It is medium-bodied with fine tannin and is extremely satisfying and juicy.
$35+ private stores (+693051)
Review & Score


Contratto1867 'For England', Blanc de Noir Metodo Classico, Pas Dosè, Asti Piedmont, 2008
Intense. With zero dosage, this muscular fizz (made from Pinot Noir) offers aromas of creamy pears. lemon meringue, roasted hazelnuts with and a girdle of oxidative and umami notes. The palate is equally potent; marzipan, lemon curd, forest fruits and wild honey. It has a rich and creamy palate, has a textural wash and a tangy, pithy finish. Lengthy and rich with a rare concentration.
$30+ (+277889) private stores
Review & Score

(photos courtesy of La Spinetta and Contratto1867)
~Daenna Van Mulligen