Jun 02, 2015




There are challenges in gaining the public's interest when it comes to wine. After all, there is a wide world of it out there - more than ever and much of it at prices wildly appealing to the masses.

Luckily, for the more discerning, there are small, terroir-driven, unique estate producers who fill the need.

But how do these producers get the word out?

Forming an independent association of premium wine producers in a country brimming with bulk wine production is one way to go about it - but it's not without obstacles.

Grandes Pagos de Espana




More than ten years in and the Grandes Pagos de Espana (GPE) still suffers a lack of notoriety in the wine world.

Wine with "The Expression of Terroir in every Bottle" tagline, should be a solid hook. Unfortunately, getting word out is more difficult than that.

The premise is really a simple one - to gather like-minded, (generally) smaller producers who make outstanding wines from unique terroirs in single estates around Spain. Its goal is to show that Spain is more than the bulk wine it's become known for. The cheap and generic wines that have allowed Spain to gain entrance to virtually every wine drinker's gullet through value and accessibility.

While that's great as a whole (it gets your foot in the door), it can be detrimental when the perception of a region is tied to cheap and cheerful.

People start to think you're a one-trick pony.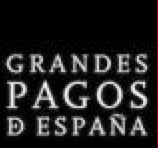 Remember Australia? The ever present generic Shiraz and Chardy on every restaurant list and shelf in the store? While they never stopped making stunning wines Down Under, the critters began to multiply and soon no one remembered the stunning age-worthy Semillons of Hunter, the terra rossa soils of Coonawarra or the racy Rieslings of Clare and Eden.

When we fickle consumers moved our dollars and filled our glasses with the plush, approachable (and even more affordable) reds from Argentina, Australia suffered greatly.

Spain (long known for the Tempranillos of Rioja and more recently those of Ribera del Duero and to bubble lovers, the cavas of Penedes) has now become the largest wine grape producer in the world. Selling grapes and juice to other countries in Europe, and I've been told, to the Southern Hemisphere as well.

There are vineyards pretty much everywhere in Spain, which is why, as a small specialist producer, it's hard to stand out.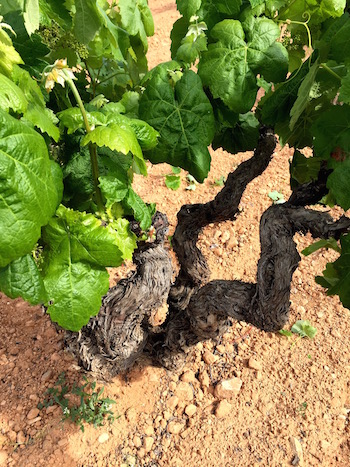 Additionally, Spanish producers are not known for the sharing of knowledge among one another. Unlike say, New Zealand, where working together has made this small premium winemaking country a force to be reckoned with.

The Grandes Pagos is a platform to bring together members and share ideas - be it marketing, viticulture or enology. It also makes them a force (albeit still a struggling one) against the large production companies and co-operatives.
The whole is greater than the sum of the parts, after all.

Pago is the traditional Spanish word for estate.

What started in 2000 as Grandes Pagos de Castilla, was ultimately restructured in 2004 and became the Grandes Pagos de Espana. Its goal, to preserve the rich culture of estate-made wine in Spain and in many instances, unique Spanish grape varieties.

From the Grandes Pagos de Espana website:

Grandes Pagos de Espana (GPE) is an association of Spanish wine producers dedicated to upholding and promoting very high quality single estate wine and all that is entailed in its production. Our wines faithfully reflect the soils, subsoils and climate from which they hail, each offering an unmistakable personality that can only be drawn from a specific terroir.Spain´s best vineyards have historically always played a leading role in the country´s wine culture.

Founding members Carlos Falcó (owner of Marques de Griñion and Dominio de Valdepusa) and Victor de la Serna (owner of Finca Sandoval and a well-known Spanish journalist) grew the GPE from just a handful of members to the current 30 (see them here).
Some I spoke to felt more members were needed to encourage growth and sustainability of the association, some felt there were already too many.

Certainly, from an outsiders perspective, the estates I visited on my recent trip were doing outstanding things in extreme terroirs. Forging vineyards in places where none had previously existed. Renewing historical wine growing areas, which had died off after the horrific phylloxera epidemic in the late 1800s and yet others saving old vines and boosting interest in long forgotten Spanish varieties.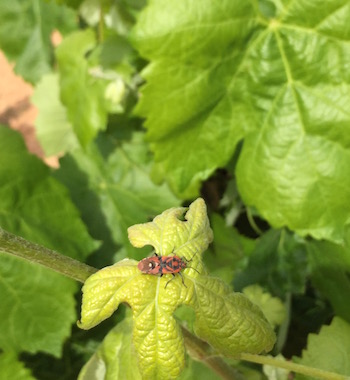 These are producers who need to have their stories told, they need to be seen in markets around the world in order to survive.
The GPE is a vehicle for that.
The initial membership fees and annual supplements go toward the marketing and promotion as well as research and development of the association.

From my perspective, there are certain issues that seem to be standing in the way of international recognition. While the founding members are still the core of association there needs to be more focus on engaging a younger generation - within the group and to the consumer.
Forging new markets while traveling in GPE roadshows - reaching out to new markets educates a wider range of consumer.
Australia's First Families of Wine (AFFW) immediately springs to mind. Through social media and bi-annual visits AFFW have made an impressive impact on the market and re-engaged consumers.
Additionally, designing a more significant logo or emblem, something members can add to the bottle (like a sticker), set apart from the label, something which stand out and show the consumer this is a special wine.

The lost in translation "we are a private club" is a statement, which to many, (especially a younger generation) smacks of elitism and secret handshakes. That is certainly not the case of the producers I visited - they were equally humble and delighted at my visit; proud to show their vineyards and have me taste their wines.

What GPE means, when they say they are a private club, is that there is no government intervention (ergo no financial support) on who is or can become a member. It is a decision made by the members of this independent association.

That catchphrase needs to be clarified in order to move ahead and truly engage the audience, which will undoubtedly appreciate these special wines.

What constitutes becoming a member of the GPE:
Having high quality and prestigious wine (having gained some notoriety domestically and internationally), which reflect the singularity of the soils and climate where they are produced.
Considered a reference point and authoritative voice in the defense of the best viticulture and winemaking techniques in Spain at an international and national level.
The majority of the association's wines are among the highest scoring wines, nationally and internationally.
To make wines with a specific personality reflecting their unique origin.
The mandate of the association:
Recruiting of new members
Research and development
Communication (press and public relations)
Quality control (annual blind tasting of all wines by an expert outside panel)
International and domestic public relations and events (including media, wine buyers, sommeliers and consumers)
Cause for Confusion?

Just when you are fairly clear on what GPE is and stands for I'll throw a wrench in.

Vino de Pago

One would assume it's a wine made from one of the GPE members, but that's not really the case.

Created around the same time as GPE, Vino de Pago (VP) is awarded by the Spanish parliament to specific estates/vineyards.
Like GPE, it was developed to assist in and encourage the level of quality in Spanish wines, but is government controlled.
Currently there are 14 Vino de Pagos awarded and unlike a Denominación de Origin (DO) or Denominación de Origin Calificada (DOCa), which are allocated to a region, the VP is much more specific.

Several members of Grandes Pagos de Espana are also Vino de Pago estates. While quality control requirements for VP are similar to that of the DOCa, the wines must be entirely from the allocated estate or Pago.

The Quality Levels of Spanish Wines

Top to bottom:

Vino de Pago (VP) (created in 2003 and is awarded to unique single vineyards/estates. The wines must come 100% from and be made and bottled on the VP estate)
Denominación de Origin Calificada (DOCa) (became the highest classification in 1988)
Demoninación de Origin (DO) (was the highest classification until 1988)


Vinos de Calidad con Indicación Geográfica

Vinos de Calidad con Indicación Geográfica

Vinos de Calidad con Indicación Geográfica

Vinos de Calidad con Indicación Geográfica (for those in the waiting room trying to graduate from Vino de Tierra to a DO)
Vino de la Tierra (country wine)
Vino de Mesa (table wine)


The Grandes Pagos de Espana I visited in Spain recently:

►Valdespino - Inefficient, Crazy and Romantic: Sherry
►Finca Moncloa - Tradition + Creation
►Cortijo Los Aguilares - The Place Where Eagles Live
►Manuel Manzaneque - Risk & Reward
►Finca Sandoval - Wines of Influence
►Bodega Mustiguillo - The Prophet of Bobal

~Daenna Van Mulligen