Jun 13, 2016




There is nothing garish about the colour of the rose wines of Provence, perhaps that's why I like them so much.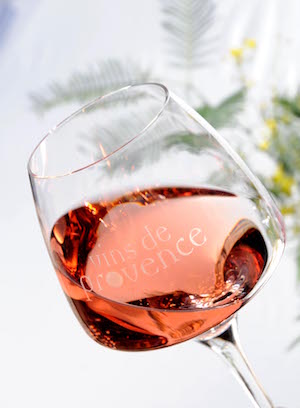 Rather than a "pay attention to me!" ruby, they are an elegant whisper of refreshing.

At least that's my perception. There are plenty who disagree with me.

I'm expecting the electric-shaded ruby reds, cranberry and pomegranate versions to be sweeter as they tend to here in BC - to be clear that is not always the case.
Additionally, pale, blushing pink, the colour of cherry blossoms or peonies can be. You do remember white Zinfandel, right.

In my experience (if it isn't labeled blush), the paler the shade the drier the wine.

There are others, my peers in other countries, who are put-off by pale pink rosé. They want the electric - the bold colour, which at a glance, could be a red wine - or raspberry juice. They will argue the darker the rose, the more structure and character.
Fair point.

Why do I prefer pale, besides it not being showy?
It smacks of refreshing, crisp and tangy with some structure to make it food friendly - for a wide variety of dishes.

Each time I am in Paris, or wandering the streets of Lyon, Reims, Avignon or Beaune and I sit down at a cafe or bistro - I drink rose. It's always blessedly fair of tone with a mouthwatering character. And, it's almost always from Provence.

Speaking of, June is Provence rosé month. You'll notice outcroppings of light salmony deliciousness at most of your favourite BC Liquor Stores and private wine stores. If you are reading in other regions, you'll be sure to find great options and celebrations as well.

I sat down with winemaker Alain Baccino and the Canadian ambassador of Provence Rosés, Valerie Lelong, to learn more about the oldest winemaking region in France.

To launch Provence rosés in June is a perfect time. While the wines are suitable all year, let's be honest, here in the New World, we still have a long way to go to appreciate them throughout the seasons.
According to Alain, while there are 15 possible varieties to use in the making of the wines, the most important varieties are Syrah and Grenache (not so different from neighboring Rhone Valley) and then Cinsault.


Provence rosés are not made in the afterthought or saignée is (bleeding off) method. They are made just like a red wine using direct pressing and a long cold (roughly 10 degrees) maceration (long is subjective in the case of rosé) of between 2-20 hours on skins. Obviously a rose with a two-hour maceration is going to be very light in colour, compared to those left longer.
They are first harvested at night and early morning to maintain the freshness and highest acidity of the grapes. and harvest begins in August.


It is Interesting to note, as the world's thirst for these wines is skyrocketing the production of the region has not changed.
While they region is spending time in research if it's possible to increase yields without interfering with the quality. There is little room to expand the vineyards, so that option is off the table for now.

Instead, the region has whittled down the domestic market and increased export from 12 to 20 percent in the past six years.
Their largest market in now the USA (obviously people have moved on - the association of sweet blush wines is now a vague memory) where 36 percent of their production goes - it has seen incredible growth.
Canada (even as a small population) is their eighth largest market, and in 2015 they sold us a fairly substantial one million bottles.

That's good news Canada. Keep up the good work!

Four Rosés to Try
Gassier Sables d'Azur, Aix en Provence, 2014 - while this wine shows more age immediately, it is a widely recognized shapely bottle stands out as classic Provence rose. There are more dried fruits - wild berries, honey and some garrigue and fine spice here - good overall weight but slightly over-ripe. 16.99 Liberty Wine Merchants.

Terres de saint Louis AOC Estadon, 2015 - this appellation is located in the center of the region and hemmed in by mountains - also sitting at higher elevations. This wine has more charm, sweet peachy, lavendar, sumer berries... Nice weight and a smidge more sweetness, but nicely balanced with refreshing acidity. A option for the new Provence rose drinker. $18.99 BCLDB

Les Soleillades, Aix-en-Provence, 2015 - The gravelly-clay soils in this site show more acutely in the wine - it imparts mineral characters on the nose and palate. It is elegant with ruby grapefruit and tangy summer berries. Juicy and citrusy in the mouth with a long bright finish.
$18.99 Liberty Wine Merchants

Domaine du Dragon 'Cuvee Prestige', 2015 - Read full review on WineDiva.ca here
$24.99 BCLDB

►For more details on the tastings in the month of June in Vancouver and Provence rosé, link here.


►Find Provence rosé in BCLDB stores here
►Find Provence rosé in Quebec here
►Find Provence rosé in Ontario here


~Daenna Van Mulligen