Feb 06, 2014
In the Beginning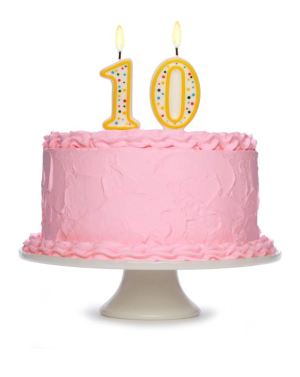 Who would have thought, 10 years after a flash of an idea, one, which came after a bottle of wine or two (proof that some great ideas do come from the lifted inhibitions wine can provide) I'd be looking back and celebrating a decision so simple and yet so timely.

In late 2003, my husband and I returned to Vancouver, B.C., after spending just over four years in Toronto, Ontario.
While living smack in the middle (Kensington Market) of Canada's mega-city, I studied to become a sommelier, received my diploma and made some great friends who were also in the wine or hospitality industry.
I was able to use my newfound status as a sommelier to teach and speak at public and private events but it was difficult to get a foothold into writing. As we all know, it's usually more about who you know than what.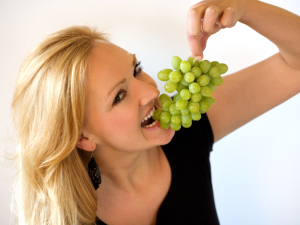 Upon return to Vancouver, I realized I was going to have a similar problem - finding editors and publishers willing to take a chance on someone they knew little or anything about. After two months back in Vancouver, the idea for WineDiva came about.
I would start a wine website.
Had I known about blogs, hosting sites and ready made templates, it would have been easier.
i suppose, in the beginning my site probably did look like a blog, complete with personal comments on lifestyle and reviews of wines I had tasted. But I've never considered myself a blogger, some will argue that I am, but I do not refer to myself as one.
After about a year, WineDiva caught the attention of others - my goal from the onset.
(Above right: my first official headshot January, 2009. Yes, those are table grapes.)

I wrote about wine for CityFood Magazine (print edition), Urban Diner and a new free local lifestyle publication, which had just launched, called Infamous (owned then by CanWest group), which had a good run of a few years.
Along the way, I picked up some writing with other magazines (most of which I don't remember) until I
found some consistent work, outside of WineDiva.ca.
"Now, I know that Daenna likes to spin the "I'm just a girlie girl" line, and to come across as pink and lightweight as cotton floss in the breeze, but aside from that being a clever branding device – a way of making herself stand out by contrast from the dour seriousness of the old boys who dominate the wine scene - it also serves as a smoke screen to distract those same boys from noticing that she is entirely capable of strutting in on high heels, and stealing their bottle of post-banquet congratulatory Port right off the club table --- and then quaffing it all down with a box of bonbons.

Yeah guys, she's ditsy like a fox allright..."

~Rhonda May - Publisher & Editor, CityFood Magazine, 2006
In September of 2007, right after its inception, I began talking wine with Terry David Mulligan on his radio show, the Tasting Room Radio.
Nearly seven years later you can still hear my wine reviews and commentary on wine regions each week.
(Above right: With Terry David Mulligan January 2014)
The same year, I met Christopher Waters, founder and editor of Vines Magazine. I began contributing to the national wine magazine with articles and regular wine reviews in 2008.
In 2009 I began contributing to TASTE Magazine, distributed and published by BC Liquor Stores.

in 2007 due to demand, I began to score wines on the internationally recognized (yet continuously debated) 100-point scale. I did this behind the scenes as I was concurrently building a new, second website, WineScores.ca. After nearly a year of building a database of scored wines, WineScores was launched (precisely four years after WineDiva) in February 2008.
How does WineDiva review wines? Read
Logging Miles

The year of 2008 was without doubt, a whirlwind.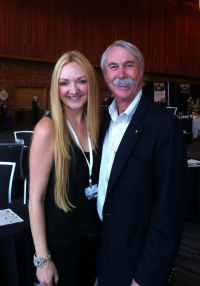 It began in late February when I was invited to judge wines at VinItaly. More than 5000 wines were tasted over five days, the roughly 100 judges consisted of winemakers (enologists) and wine journalists from around the world. VinItaly happens each year in Verona, Italy, so I was also able to tour nearby Friuli.
In late May I found myself in Germany touring the wine regions of the Mosel, Pfalz, Nahe and Rheinhessen and in June I was back in Italy on a tour of Umbria, Marche and Tuscany. In September I found myself on the other side of the planet in South Africa for the Cape Wine festival and in October I visited most of the wine regions of central and southern Portugal before finishing my tour in the south at ViniPax, the wine festival of the south. I ended that crazy year in Chile, in November.
(Right: WineDiva with Randy Ullom, chief winemaker of Kendall-Jackson/Jackson Family Wines, VIWF 2013)

In early 2009 I headed down on a tour of Napa Valley and Sonoma, which culminated in San Francisco at the Zinfandel Advocates and Producers festival known as ZAP. A week after my return I headed down under, for the longest wine trip I'd yet to experience, Australia. My solo tour of Australia began in Sydney and the Hunter Valley in New south Wales. I rolled into Adelaide, in South Australia and McLaren Vale, Barossa Valley, Clare Valley, Adelaide Hills and eventually, three weeks later, I made my way to Melbourne, in Victoria where I visited the Yarra Valley. Besides a couple of side trips to the Okanagan Valley, I decided to slow my travel down and kept close to home until September when I visited Penedes, Cava and Priorat in Spain. In October, I flew down to Argentina and took in the major winemaking region of Mendoza with a quick trip to San Raphael followed up with a couple of bonus days in Buenos Aires.

Between 2010 and late 2013 I've returned to Europe several times; Alsace, the Rhone Valley, twice to Burgundy and to London for Cape Wine Europe. I've returned to Chile, California, Argentina (and of course the Okanagan Valley on many occasions) and I accumulated a load of air miles flying down to New Zealand and visiting Central Otago, Waipara, Wairarapa/Martinborough, Hawkes Bay, Waiheke Island, Auckland and Marlborough.

I've written about all of these regions and shared my knowledge and experiences on my own sites or for Vines and TASTE, or talked about them on Tasting Room Radio.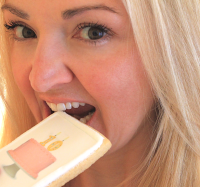 (photo right: 10 tastes sweet! Taking a bite out of my ten year celebratory cookie made by Sugar in Vancouver.)
Over The Years

Over the years I've been a ongoing presenter at Cornucopia, Whistler's Festival of Wine and Food. I've been a host at my own event Diva(s) at the Met from 2009-2012 for the Vancouver International Wine Festival (VIWF). I sat on the VIWF planning committee for five years and was a judge for the VIWF wine list awards for those same years.
I hosted the Grapes & Hops stage at EAT!Vancouver for a full decade (ending in 2013) and taught for the International Sommelier Guild. I've presented and spoken at public and private events in Vancouver and have appeared on television on numerous occasions.
I've proudly judged for all five years with InterVin International Wine Awards as well as with other festivals and competitions.
After several years we were finally able to secure the trademark for WineDiva. No one in Canada is allowed to use WineDiva™ in any form or or sell WineDiva branded merchandise except me, unless they have my written permission.
Read more here
What Has Changed
Yesterday's business card is today's domain...
Well, that's a very good question.
The knowledge of the average wine consumer has increased dramatically. The availability of information online as well as a surge in wine tastings, wine dinners, classes and festivals has given birth to a whole new generation of wine drinkers. Consumption of wine has increased (especially in non-traditional wine drinking regions) as has international wine tourism. The overall quality of wine has increased.
That's all great news.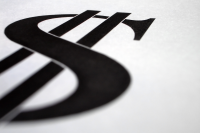 Essentially there is an entirely new generation of wine writers/journalists from when I began - I was the young one (although I still like to think I'm young).
Most (and I say most, not all) wine writers have little influence outside of their city or region That's the new reality and begs the question, what happens to the omnipotent wine writer of days gone by?
I think we can all read between the lines.
I also saw a wide swath of wine bloggers appear and disappear between (roughly) 2006 and 2011.
Why?
Personally, I don't think people have a true sense of how much work it is to run a website or a blog. It's simple enough to start, but the internet is a ravenous beast; I know, my site needs to be fed constantly to remain relevant. Running a site part-time and making it successful is extremely difficult (albeit, not impossible) for most people, yet running one full-time is impractical because we all have to eat = day job.
Successful or even partially successful wine writers have learned to diversify. Most use their knowledge or talent in several ways to gain employment. Not all have websites or blogs, most do but they remain a challenge to maintain when your domain plays second fiddle to a paying gig.
Saying that, yesterday's business card is today's domain. You need to have one, if only to let people know who you are and what you do. The diary part is becoming less relevant.
PR and Marketing firms have used part-time writers to their advantage, allowing them access to a world they never would have before - private tastings, the odd sample and attention for mentioning their clients and products. It's like someone letting you in on the secret handshake. It's a two-way street - you mention us, we'll mention you and get notice for our client. It's a win-win, right?
That depends on your perspective and there are always downsides.
No one wants to talk about it, but everyone is chasing the dollar. We all want to make a living doing what we love, don't we? A few new and well-established sites charge readers for their content and reviews, hoping to cash in. But, if that information is available elsewhere, from equally reliable resources for free, will people pay up?
Read about why I don't charge for my content here
Why Do I Think WineDiva Has Been Successful?

First and foremost, WineDiva™ is my brand.
My love, attention and the bulk of my time has been focused on my sites - WineDiva.ca and WineScores.ca and I am a one-woman show.
Secondly, I started WineDiva at a crucial time, before the internet exploded with fellow wine lovers and industry-insiders who took up blogging.
But perhaps, more importantly, my sites have been designed for you - the all-important wine consumer, not for my peers and not for the tiny percentage of oenophiles (aka wine geeks, of which I am one) who have traveled to the Hill of Hermitage, who have tasted the slate in the Wehlener Sonnenuhr, high above the Mosel River and sipped a rare 1969 Chardonnay from the Château Musar in Lebanon. I have done those things and more and I do write about them, but generally only to put things into context.
There are plenty of writers who seemingly write only for approval of their peers and others for the relatively small but growing percentage of oenophiles around the world. Some do it extraordinarily well.
For now, I leave it to them.

I endeavor to not take wine too seriously.
Yes, it can be a serious topic for anyone who delves in and is considered so for those of us who make our living in wine. We love to dig deep, discovering soil types, vine training, viticulture and winemaking techniques, but most people just want to find a tasty bottle of wine that's not too pricey to relax with.
Who can blame them?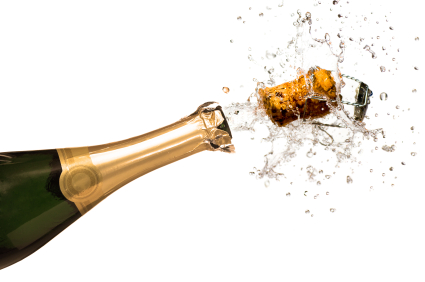 It took me the bulk of my first ten years to be okay with the fact that I only have to impress you, my readers.
My goal is to have you come back time and time again, to rate wines you've tasted, to find new wines and to find similar wines to what you like - via my personal recommendations for you.
I hope you learn a little something new about wine and regions relevant to you each time you visit, without being intimidated - but I also think it's important they are wines you can find on the shelves in a store near you.
I want you to enjoy wine and have fun with it!

WineDiva turns 10! 28 wines, for 28 days. These are wines I personally want to drink.
Cheers to the next 10 years! I hope you'll join me!

~Daenna Van Mulligen