Feb 04, 2013
Chinese New Year!

We celebrate Chinese New Year on Sunday, February 10th, 2013.
.
The Year Of The Snake
According to
Hanban.com
, those born in the year of the snake are intuitive and introspective, intelligent and creative, clever, cunning and wise.
2013 is the year of the water snake - those born under the water snake sign are said to be very good with money.
The year of the snake represents progress and attention to detail. The Year of the snake is also said to benefit compatible signs, Rooster and Ox.
Snakes are born in the following years: 1905, 1917, 1929,1941,1953, 1965, 1977, 1989, 2001.
More on how 2013 will effect those born under the snake sign at
Cultural-China.com
Traditions and Food

There are many Chinese New Years traditions but most importantly, New Years is a time to celebrate happiness, longevity, wealth and good fortune.
It is a time for family.
The colour red and the colour gold/yellow are very important, which is why you see such an abundance of those colours, prominent not only during Chinese New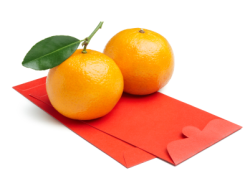 Year celebrations but throughout Chinese culture and everyday life.
And of course, food is central to Chinese New Year celebrations. A variety of dishes are prepared, such as pork, duck, whole chicken, whole fish, dumplings, noodles (long noodles mean longevity and are not cut), mixed root vegetables, spring rolls and sweet delicacies.


I have prepared some wine suggestions that are suitable to the food and the celebration that surrounds Chinese New Year.
Wine
Knowing how important the colours red and gold are, plus the very lucky number 8, this bottle of Italian red
(left)
covers all the bases - plus it's delicious and will make an excellent gift for those who like to cellar their wines.
Made in Tuscany, the
Donatella Cinelli Colombini 'Il Drago e le Otto Colombe'
(
the dragon and the 8 doves
) will pair well with meat, but with it's naturally bright acidity white meats and richer fish dishes will also partner well.

Perfect for celebrating and a wonderful pairing with vegetables, fish, white meat, spring rolls, dumplings or spicy dishes, the

Bottega 'Vino Dei Poeti'

(wine of the poets) Prosecco is housed in this glorious gold vessel.

(right)

A wonderful combination of delicate spritz (frizzante) and mild sweetness allows the Roscato Rosso Dolce to sing with white meats, spicy dishes, dumplings, fish or spring rolls. Plus for those who dislike to much tannin (often found in big red wines), this wine is very pleasing and much lighter.

A fruit-forward and supple red, the Wolf Blass Red Label Shiraz~Cabernet from Australia is a crowd-pleaser.


A concentrated and fragrant white, the Lucien Albrecht Gewurztraminer Reserve from Alsace, France is a joyous partner with pork, rich fish and spicy foods.





A bargain Bordeaux, the Chateau de Courteillac is affordable enough to buy-by-the-case. (left)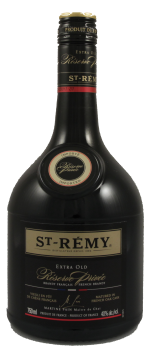 A Nightcap

St~Remy Extra Old Reserve Privee Brandy (right) from France, tastes like a fruit and nut cake with attractive exotic spice flavours.
It's like dessert in a glass, just not overly sweet.




Kung Hei Fat Choy!