About WineDiva's Wine Reviews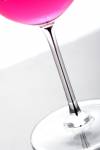 My Wine Reviews page is updated constantly - I try to post as many reviews as I possibly can, but not all get reviewed as quickly as I would hope. What has always made WineDiva reviews so appealing is this - I'm writing wine reviews for you, the consumer (not my peers) to make wine buying easier and to remove some of the confusion that comes from walking into a store that is floor to ceiling bottles. I was the first to use bottle shots in all of my reviews. Plus the WineDiva Tool Bar on each review allows you to send a review, run off shelf talkers, see all the wines I have reviewed from that particular winery, and importer. Plus you can see wines that are similar in aromatic or flavour profile by clicking the "Show me Similar" button.
What else?
You can also post the wines you like to Facebook - if you have a Facebook account ,simply login and post the wine with your own comments. You can build your own "Wines I Like" cellar so your friends will know what wines you prefer.
Don't forget you can also rate wines yourself. If you have tried the wines I have reviewed simply click on a circle (1-5) to let others know what you think (although it is completely anonymous).
All these things great features combine to make WineDiva.ca Canada's Google ranked #1 Wine Review Website.
If you have any questions regarding wine or wine reviews please contact me at marketing@winediva.ca
Cheers,
WD