Information for Agents & Retailers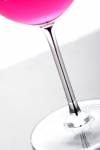 In order for wine lovers to find the wines I review and write about, we have developed a series of functions which allow both retailers and agents to share this information with consumers.
As a retailer or an agent you are able to; download shelf-talkers (available on every wine review under WineDiva Tools)
list the name of your store on a review if you sell that wine or if a retailer you know sells that wine. (Access to our sites gives you an ad listing on the wine reviews page (with your address), a store finder and a Google map so consumers can find you in their area.
To have your store name listed on the wines you sell, on WineDiva.ca & WineScores.ca simply contact us at marketing@winediva.ca so we can give you access to the sites.
To advertise on WineDiva.ca or WineScores.ca email us at marketing@winediva.ca
To contact WineDiva regarding wine email me at Daenna@winediva.ca
For any other feedback or queries about the site contact us at marketing@winediva.ca
The contents of WineDiva.ca & WineScores.ca are wholly owned by Daenna Van Mulligen, to use any information from these sites or any please contact marketing@winediva.ca for approval.
The use of WineDiva and WineDiva.ca can only be used in association with, or referring to Daenna Van Mulligen.
Copyright 2004-2010 WineDiva.ca