What's Making News at WineDiva.ca
WineDiva The Best Wine Site for FREE, Informative & Unpretentious Reviews - since 2004

* SOUTH AFRICA SHINES this summer here
* GET GRILLIN' - 30+ Wines for grilling all summer long here
* WEEKEND WINES - For heading to the lake or chillaxin here
* SUMMER SIPPERS! - Lighter, fresher wines for longer, sunnier days here
* SUMMER SPARKLERS - fun and affordable bubbles here
* INTO THE PINK - Wines that'll make you blush here
* AFFW - Australia's First Families of Wine - reviews here





Wine Diva - a list for everything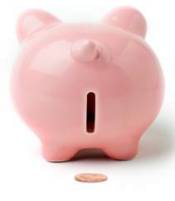 TOP 100 +11 wines 2011
Wines under $20 - 89+ points

TOP 50 +11 wines 2011
$20-$50 - 91+ points

Budget Bottles 2012
part 1 (100 wines under $17)

Budget Bottles 2012
part 2 (35+ under $17)

Wedding Wines
crowd pleasers that won't break the bank!

Super Budget Wines
(under $11)

Bubbles on a Budget
(under $25)

BUBBLES!
For every occasion or special occasions






WineDiva - for all your wine adventures

Helping wine lovers is what WineDiva
does. By making reviews easy to find,
easy to read and by being the first wine
website of its kind and the first to provide
bottle shots of every wine review.
Want to more about sending reviews,
finding reviews, printing shelf talkers, adding wines
you like to your Facebook page, finding wine
stores, making your own lists or finding wines
"similar" to wines you like...?
Look no further than WineDiva.ca!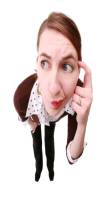 Wondering?
What wine to pour for...

harvest meals
cold winter nights
charming wines to impress
hard/aged cheeses
on a first date
with French food
girls night
seafood/fish
spicy food
junkfood
tomato sauces
creamy dishes
rich meaty dishes
when you're broke

+ any other occasion you can think of - here






Daenna's Regular Contributions:

BC Liquor Store's Taste Magazine
+ Summer 2012 - Four new articles coming soon
+ Spring 2012 - New Zealand, Beyond Sauv Blanc (p116) +
BarStar Keenan Hood (p70) + BluewaterCafe (p80) here
+ Holiday 2011 - Unwrap a New Favourite (pg 90) here
+ Fall 2011 - Australia's First Families of Wine (pg 112) here
+ Summer 2011 - Shades of Pink here
+ Holiday 2010 - Icewine here
+ Australia - King Cabernet (fall 2009 PDF pg 40)
previous articles and links not available

Daenna reviews wines in each issue of
Vines Magazine
Plus...

Vines Magazine (articles with links only)
+ The Red Issue Feb/March 2011 Wagner Ways
(Chuck and Joe Wagner of Caymus & Belle Glos Calif.)
+ Holiday 2010 "Ghosts of Wines Past"
+ Read about my trip to Argentina in
"High Society" here
+ Vines Sept./Oct '09 issue "Cool Down Under" in Oz
and my take on the cult of the "Celebrity Vintner"
+July/August '09 "Pinot Paradise" South Africa

Vines Magazine (articles without links)
+ Domaines Chateau Montelena, Bo Barrett June/July 2012
+ Domaines - Poetry & Motion, Veneto's Sandro Bottega Apr/May 2012
+ The Next Wave - New Zealand's Runaway Success Oct/Nov 2011
+ Flying the Spanish Flag - Miguel Torres Oct/Nov 2011
+ Vines Holiday '09 issue "Cava Confidential"

Wines with Charm

Wines with old-world charm;
be they are simplistic
or elegant, new-world or not.
Wines that show complexity
and style and are not homogeneous.
Wines you pair with meals because
they are made to be
complimented by food...
Bottles to suit your Budget!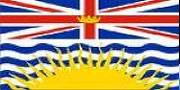 The Best of BC's 2012 Edition
The top scoring BC wines of the past year!
Love Wines from New Zealand?
Do you want to know the score?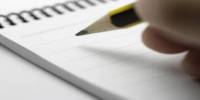 WineScores.ca is WineDiva's sister site.
Visit WineScores.ca find all your favorite
wines, scored out of 100 points.
+ Winescores.ca travels to the world's wine
regions to bring you the goods on producers,
vineyards, winemakers and of course wine!
Link here